OSAKA POPSTAR & BARNES & BARNES TEAM UP FOR RECORD STORE DAY!
LTD ED NEON PINK 12-INCH SPLIT SINGLE—IN STORES SAT. APRIL 13
SUPPLIES ARE LIMITED—ASK YOUR PARTICIPATING STORE TO PRE-ORDER NOW…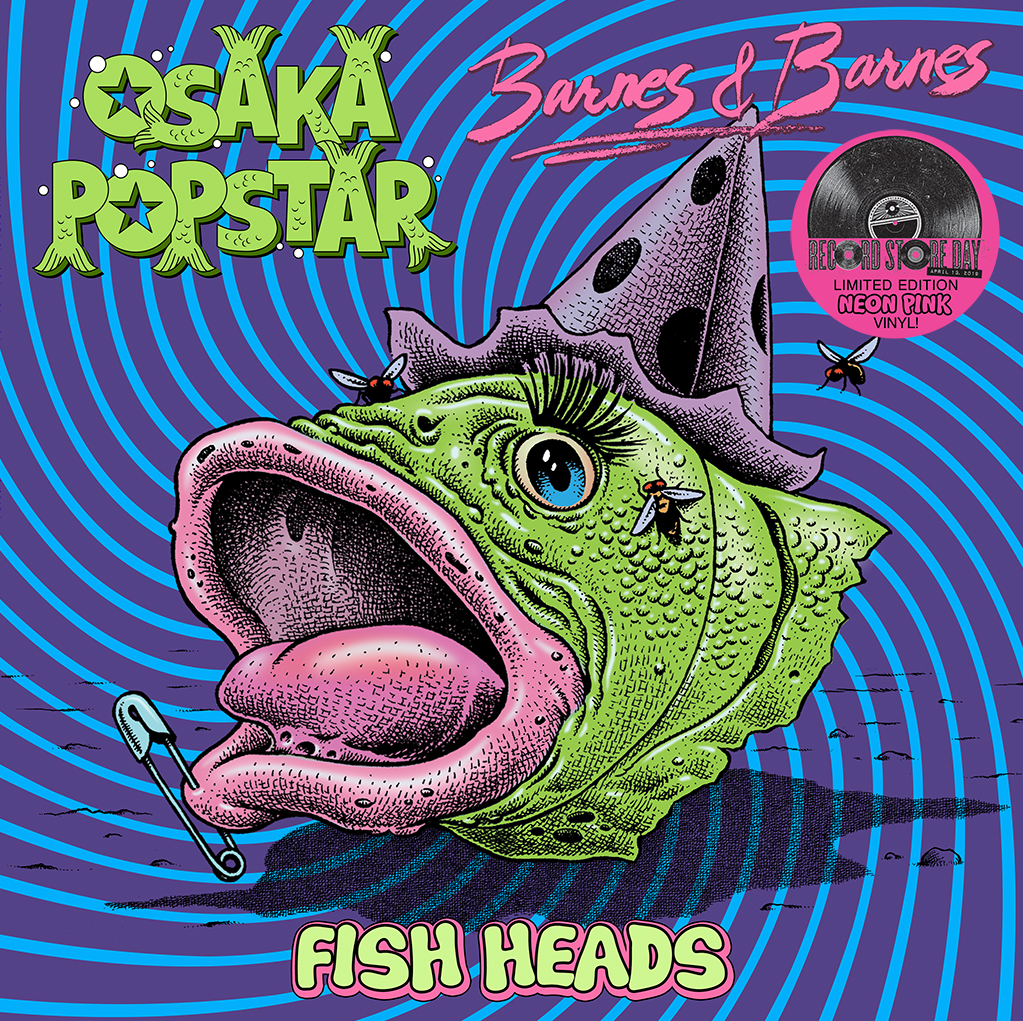 This special split maxi-single celebrates the 40th anniversary of the #1 most requested song of all-time on the infamous Dr. Demento Show… the hit novelty classic "Fish Heads"! Features the all-new punk-pop cover version by NYC's Osaka Popstar (the first single from the #1 Billboard charting album "Dr. Demento Covered in Punk" —out now) teamed with the original 1978 version that inspired it, as performed by comedy-music cult icons Barnes & Barnes—back on vinyl for the first time since the 1980s! Plus two exclusive bonus tracks! Pressed on neon pink vinyl in an edition limited to 1,500 pcs WORLDWIDE.
Don't miss out, contact your participating record store to pre-order your copy now. For a list of participating stores near you, visit RecordStoreDay.com.
Side 1: Osaka Popstar
1.) "Fish Heads" (from the album "Dr. Demento Covered in Punk")
2.) "Fish Heads" (Instrumental) Previously unreleased "Bubble Mix"
Side 2: Barnes & Barnes
1.) "Fish Heads" (From the 1980 LP "Voobaha")
2.) "High School Gym" by Barnes & Barnes w/ Sulu (Non-Album Bonus Track).
The B-Side from the 1978 "Fish Heads" 45 rpm single!